You may have seen Pasta in various shapes and sizes coming in different dishes. It could be a proper main dish and can work as a side dish for dinner at any Pasta restaurant. However, whatever your favorite one, you can add the flavour and essence according to the topping and sauces you like.
Pasta delivery is a regular deal that won't be spared at any moment. For breakfast or at lunch, you can add it to your salad. At a fancy dinner, you will find it in soups, main courses, or side dishes. Sometimes, when there is nothing available, you can make Pasta at the moment of snapping your fingers.
This blog will take you through different types of Pasta you can have instantly, what and where are the most common, and much more. So let's see the ins and outs of types of Pasta:
Most Popular Types of Pasta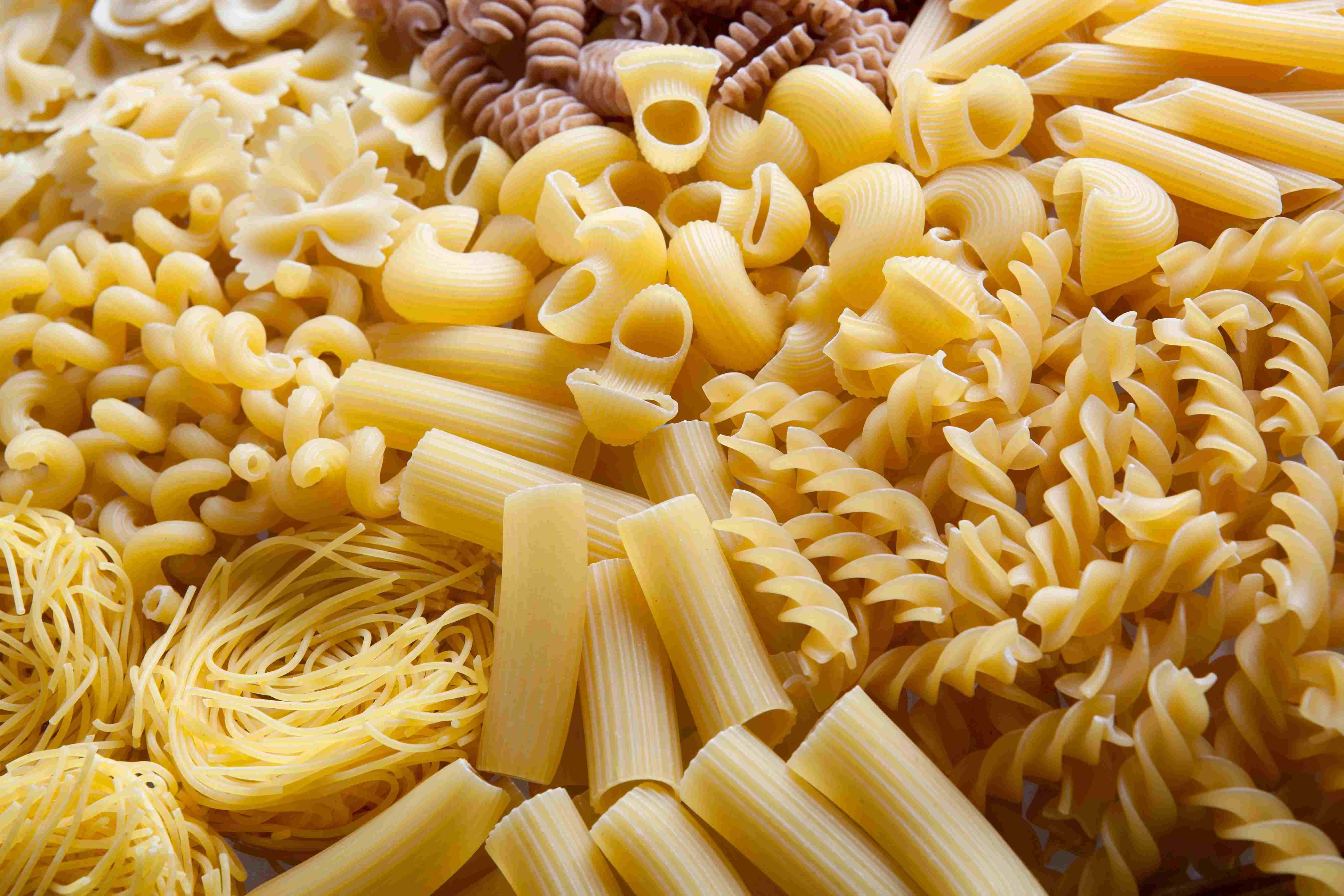 Pasta is known to be similar in taste but do you know they have a wide variety in size and shape? If you search it online, you will find out that there are 350 to 600 types of Pasta out there. However, some of these types are available worldwide; everywhere you go, you can rely on Pasta. Here are some of these popular types of Pasta:
1. Fusilli
This type of Pasta is in a spiral shape or like a corkscrew. It goes well with both a saucy meat dish and a stocky veggie dish. These small-sized fusilli give a beautiful texture when combined with vegetables. It can perfectly be a solo dish or can also include spaghetti. Moreover, people also like it as a salad dish.
2. Ravioli
These are minimalist and tiny doughs that include refined and garnished fillings in it. These fillings can be of anything meat, cheese, or vegetables, and the topping is with a variety of sauces. It is mostly served in soups with sauces or dribbled into olive oil.
3. Farfalle
It is also called bow-tied or butterfly pizza because of its shape. Farfalle is mostly used to embellish an existing Pasta dish like shells or penne. It is small but has a larger surface area. This is why it can best go with cheese and tomato sauce. You can include it in chicken or salad dishes.
4. Penne
It is a round and tube-like type of Pasta that is one of the most popular choices across the world. The uniqueness comes in its shape with its diagonal cut at both ends. Each of them is 2 inches long and can easily be eaten with a fork. It goes well with a thick and saucy dish that can hold it well, just like Penne Arrabbiata. The thick meat and veggie combination can also work with it. It is considered the best-baked Pasta and is also named mostaccioli.
5. Spaghetti
Who doesn't know about spaghetti? In some areas, people will remember spaghetti as a whole dish but not know it's one type of Pasta. It is the most common and widely available type of Pasta. It can be in the main course with a combination of meat or chicken and vegetables in it.
By structure, it is long and thin noodle-like Pasta that can be paired up with a variety of sauces. You can cook it in light olive oil and garlic and peppers.
6. Lasagne
One thing is sure about lasagne: the dish is finger-licking and wholesome. The structural view of lasagne is a sheet-like Pasta that can add value and embellish a dish. It can incorporate pork, ragu, or beef and come up with different sauces and textures. You can also have a filling of mushrooms, if not anything else.
7. Linguine
These are also noodle-like, flat, and long shapes of Pasta, but they are different from spaghetti as Linguine is thicker. It is one of the classic Italian foods that come up with a clam sauce. You can have it with lightly textured dishes and can pair it up with a creamy sauce or any seafood.
8. Rigatoni
It seems similar to penne but has a smaller surface area. Moreover, these are not cut diagonally but into a square shape. You can easily have it with chunky veggies and sauces, salads or baked casseroles. These are also named riggies.
9. Macaroni
You can say macaroni and spaghetti are equally popular and regular choices for people. You can find this small-sized Pasta in literally every other dish. Whether combined with chicken and veggies and cooked lightly or coming into a salad dish - these are always amazing to have. Moreover, you can now even find it in snacks like in savoury stuffed pastries.
10. Cannelloni
These types of Pasta come in flat or rolled tube-like shapes. You can stuff it with various fillings, like any type of cheese. Moreover, you can also have a combination of any light sauce, like a tomato.
Conclusion
To wrap up the discussion, we can say Pasta is a widely known dish both as a common and a lavish dish. Depending on the sauce, toppings, and combination you take it with, it can be somewhat of a nutritional food. Moreover, you can't be bored of it when you try different Pasta every day.