Looking for a Yummy Food Delight?
Well, you are in luck, Whether you are having a party, a family gathering, or maybe a fun night out with friends Mama's Pizza is your number-one choice all around North Cheam. They provide you with a variety of options when it comes to the pizza selection menu.
Mama's Pizza:
Since 1999 Mama's Pizza Pasta has been serving up the most authentic Neapolitan-style pizzas in Cheam. Now in their third generation under owner Maria Conte, Mama's loyal patrons know they can always count on freshly made Italian classics with quality ingredients. Curious foodies located anywhere can learn what locals have known for over 20 years - by exploring Mama's website.
On the site, visitors can browse Mama's full menu of 12" hand-stretched pizzas (also available gluten-free), homemade pasta, salads, starters, and of course, those legendary garlic knots. Hungry patrons also recommend daily specials like Pasta alla Norma featuring sliced aubergine. Under "Create Your Own," customers can build their perfect pie with a choice of 11 toppings. Learn more about Maria's family heritage in Naples and her commitment to time-honored recipes.
Get a peek inside the cozy 100-year-old building with photographs showcasing their authentic Italian oak wood-fired oven. Tables are often filled into the late evenings as locals sip glasses of Aperol Spritz. New visitors can read reviews to be inspired to indulge for themselves.
Planning to dine-in? Check current hours of operation or make reservations online for groups of 6 or more.
Mama's Pizza Pasta:
While Mamas Pizza Cheam is most known for its wood-fired Neapolitan pies, pasta lovers would be remiss not to explore their range of authentic homemade pasta as well. Dinner favourite Pasta Alla Norma sees penne baked with tender sliced eggplant, fresh ricotta, tomatoes, and basil for a full-flavoured Sicilian specialty. Those seeking warmth on chilly nights indulge in a rich beef and wine-laced Ragù tossed with pappardelle or lasagna stuffed with béchamel, ragù, and three kinds of cheese.
For vegetarians, capellini is perfectly paired with roasted seasonal vegetables and pistachio pesto. Seafood lovers will find spin-lustered Gnocchi tossed with shrimp, mussels, cherry tomatoes, and white wine. Students fuel up on weekends with the filling Bolognese pasta bake - layers of pasta, minced beef ragu, and creamy besciamella gratinated to bubbly perfection.
Every pasta is made using only the finest semolina flour and cooked al dente before pairing it with the homemade sauce of your choice. Diners can rest easy knowing all dishes are lovingly prepared from ingredients sourced with care and cooked with Italian nonna-level attention to detail.
Mama's Pizza Menu: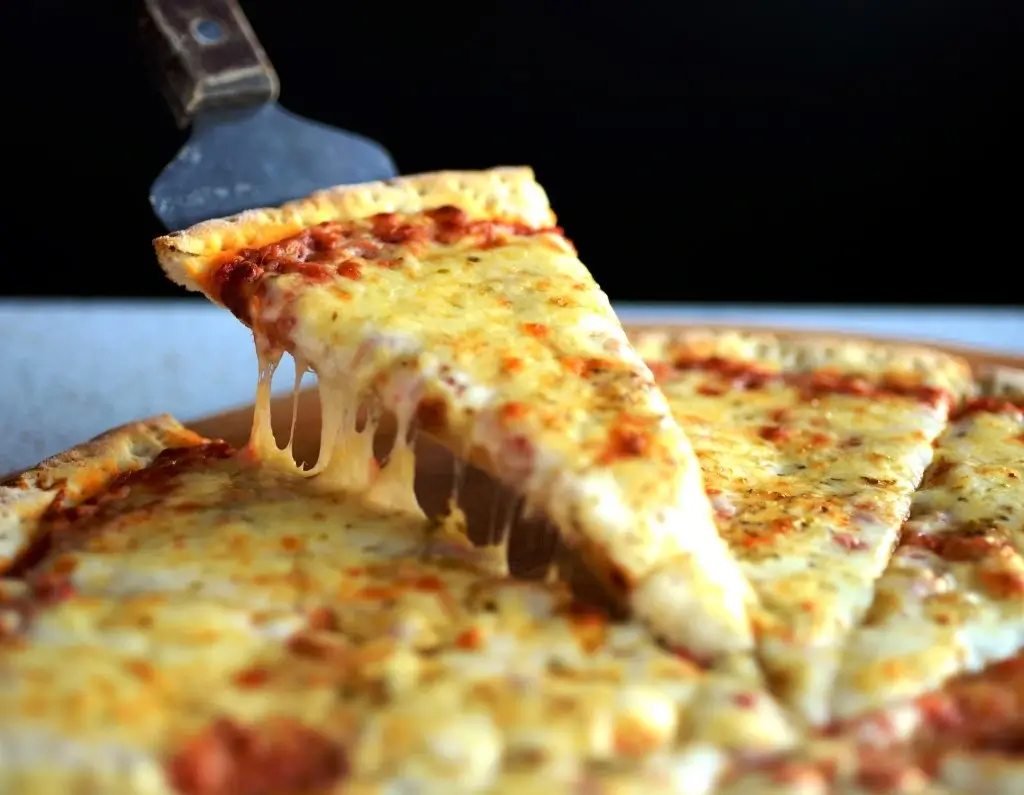 For those craving Mama's now, Online Ordering is available for both collection and delivery within a 5km radius of the shop. Payment is securely accepted via all major credit/debit cards. Discover why Mama's continues delighting visitors and locals alike - explore authentic Italian cuisine without leaving your home.
Here are two sample menu items from Mama's Pizza Pasta website:
The classic Neapolitan pie - our fresh tomato sauce and sliced mozzarella highlight San Marzano tomatoes in peak season. It adds a perfect balance of flavours to every bite. Generally a 10" pizza costs around £9.50 and a 14" pizza costs £13
Baked penne pasta layered with sliced aubergines, creamy ricotta, tomato sauce, and basil. A specialty originating from Sicily and one of Mama's most popular pasta. Served with house salad and crispy Italian bread £10
Interested in building your creation from scratch? Our "Create Your Pizza" lets you fully customize it with any combination of 11 fresh toppings, from pepperoni to roasted peppers. Can't choose just one? Try our early bird pizza deal before 6 p.m. (Mon-Fri) for any two 10-inch pies.
Hungry for even more authentic flavour? Ask about our daily specials like Paccheri al Ragù - a rich beef and tomato Sunday sauce tossed with giant pasta tubes. Visit our website for all the upcoming foodie events too!
Fresh and Warm Local Mama's Pizza:
Nothing quite beats taking that first slice of a fresh, hot pizza straight from the oven. At Mamas Pizza North Cheam, their Neapolitan-style pies are baked to absolute perfection inside their authentic wood-fired oven, giving each bite an irresistible crispy snap and intoxicating aroma.
The pizzas are prepared daily using only the freshest and finest ingredients. The tomatoes for their San Marzano pizza sauce are imported directly from Italy and hand-crushed for peak flavour. The mozzarella is a premium buffalo variety, giving it a milky sweetness that melts into every crevice. The flour for their light, airy crust comes from heritage grains stone-milled on-site.
After assembling each pizza, it enters the 900-degree oven where intense heat from the stones creates an explosive burst of char along the bottom. In just 90 seconds, the toppings meld together in an epicurean union while the crust achieves an irresistible smoky char. Steaming hot pies are then carefully placed in paper-lined boxes to soak up that last bit of moisture as the flavours develop further.
Customers can indulge in Mama's pizzas that are both fast and convenient to grab or experience the warmth of dining in while witnessing the bustling pizza-making magic. But no matter how you enjoy them, each bite is transportive - guaranteed to satisfy any craving with wholesome, genuine artisan flavours that could only be found in small neighborhood gems like Mamas. So stop by today to explore their menu, meet Mama Maria, and discover why locals can't get enough!
Mama's Pizza's Takeaway Options:
For those nights when you can't make it into the charming little restaurant, Mammas Pizza offers convenient takeaway options so you can still enjoy their authentic Neapolitan pies at home. Whether picking up or getting a delivery, their takeaway program is designed with flexibility and quality in mind.
For pickup, Online Ordering through the website allows you to select menu items, choose your pickup time, and pay contactless all from the comfort of your couch. Simply pull up during your selected window to have your fresh order brought out promptly. Delivery is also available within a 5km radius of the shop. A small fee applies but ensures hot foods arrive quickly at your door.
Pizzas and pasta travel well in Mama's signature boxes carefully designed to maximize freshness. Salads are securely sealed to prevent sogginess. For larger orders, call ahead for catering trays and save perks. Sample menus and discounts make Mama's Takeaway perfect for football parties or family nights.
Whether a quick weeknight meal, office lunch, or event catering - Mama's makes enjoying their authentic Italian flavours as convenient as possible. Experience restaurant-quality pizza without the hassle of leaving home!
Mama's Pizza Deals:
With authentic Neapolitan pies that rival some of the Best Pizzas in Rome, dining at Mama's Pizza Pasta can easily put a dent in your wallet if you're not careful. But loyal patrons know all the best deals to enjoy signature slices without breaking the bank.
Topping the list is their acclaimed "Early Bird Special" available every Monday through Friday before 6 PM. For just £12 total, you can grab any TWO medium pizzas chosen from their menu - that's two perfect pies for less than the price of one! Another popular promotion is "Two for Tuesday" where large pizzas are buy-one-get-one half off.
For lunchtime, their daily 12" Pizza & Pint deal steals the show at only £10. Enjoy a nicely topped pie paired with any beer or house wine. University students on a budget seek out "Study Sesh Saturdays" featuring personal-sized slices for £3 each with a student ID. And partnering with local primary schools to give back with "Kids Eat Free Sundays" when dining with a paying adult.
Whether feeding a crowd or yourself, keeping an eye on Mama's rotating deals ensures you never pay full price for their masterfully crafted pizzas. Download their monthly flyer or follow social media for the latest offerings so you never miss out on satisfying your pizza cravings without busting the budget.
Why Choose Mama's Pizza?
When it comes to pizza, Mama's in Cheam has been a local favourite for over two decades for good reason. Beyond their delicious Neapolitan-style pies that use only the freshest, finest ingredients, there are several other key factors that make Mama's a cut above the rest and worth seeking out.
Firstly, there is the ambiance. Dining in the cozy parlour feels like you've stepped into old Naples, what with the warmth emanating from the authentic wood-fired oven. Customers are greeted like family by owner Maria and her staff. You can depend on friendly, personalized service alongside your meal.
Secondly, consider the quality. Mama's pizzas are hand-crafted from dough proven for 24 hours to a light, chewy crust. The San Marzano tomato sauce and fresh buffalo mozzarella are imported directly from Italy. Even the flour is stone-milled on-site to retain nutrients. You simply won't find a more artisanal product.
Last but not least is the value. While the food may be gourmet, Mama's prices are as friendly as the atmosphere. Rotating deals ensure you can easily enjoy their luxury pies without the luxury price tag. Even standard menu items are quite affordable given the ingredient quality and care taken in their preparation.
Conclusion:
In a nutshell, you can choose the best deals from the menu of Mamas Pizza to get the most affordable rates based on your needs and requirements. So whether you are planning a birthday party or there is some other event you can count on the freshly baked goodness of Mama's outstanding pizza to spread happiness all around. Between the cozy atmosphere, imported ingredients, and fair value - it's clear why locals keep coming back, generation after generation, to experience the true joy of pizza. Mama's easily provides the best slice in Surrey!